Several notable entries in today's Obituary pages:
Maurice Wilkins, 88; helped create DNA model
By Emma Ross, Associated Press | October 7, 2004

LONDON -- Maurice Wilkins, who was awarded the Nobel Prize for his groundbreaking work with Francis Crick and James Watson on the DNA structure, died Tuesday at a London hospital.

Dr. Wilkins, 88, was "a towering figure, one of the greatest scientists of the 20th century and a man of immense humanity," said a statement from King's College, where the professor produced his X-ray work that led to Watson's and Crick's description of the DNA's double-helix structure.

Watson, the only scientist involved in the DNA project who is still living, said yesterday that Dr. Wilkins was "a very intelligent scientist with a very deep personal concern that science be used to benefit society."
...

---
Richard Ellison; produced TV history of Vietnam
By Tom Long, Globe Staff | October 7, 2004

Richard Ellison was the TV producer who translated America's living room war into a living room history.

"He was an enormously talented producer and writer who was devoted to the series," said Lawrence K. Grossman, president of the Public Broadcast Service in 1983, when Mr. Ellison's 13-part series "Vietnam: A Television History" aired on the network.

Mr. Ellison, 81, died Friday of Diffuse Lewy Body Syndrome, a variant of Alzheimer's disease, in his Kingston home.

"He cared enormously about public issues and was concerned about injustice and discrimination," said Grossman.

"Vietnam: A Television History," which Globe TV critic Jack Thomas called "a sweeping retrospective that surpasses all others," blends interviews and vintage film footage from US, British, French, and North Vietnamese sources. The first episode of the $4.5 million series was seen by nearly 9 percent of US households.

"He was the godfather of the series," Stanley Karnow, the Pulitzer Prize-winning journalist who was chief correspondent for the series, said of Mr. Ellison, the series' executive producer.
...

---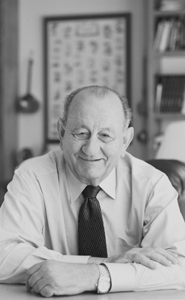 Dr. Carlos Samour, 84, innovative chemist
By Gloria Negri, Globe Staff | October 7, 2004

Hoping to save patients the trauma of a needle and the side effects of a pill, research scientist Carlos M. Samour spent several years developing a system that delivered drugs through the skin. It was, friends said, only one manifestation of his entrepreneurship, humanity, and scientific curiosity.

Dr. Samour, of Belmont, a pioneer in the field of polymer chemistry and founder of a Lexington-based specialty pharmaceuticals firm, died Sunday of pneumonia at Massachusetts General Hospital. He was 84 and had been diagnosed with leukemia.
...