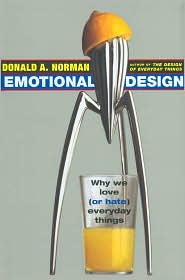 Last month, on August 26th, I finished reading Donald Norman's book
Emotion Design
. The article
Over half world's homes have running water, WHO report finds
appeared in that day's newspaper:
"The fact we've got so many people on the planet who actually have water at home is a stunning success," said Jamie Bartram, coordinator of water, sanitation, and health at the WHO in Geneva. "The economic and health benefits for the poor population of ready access to water are huge."
Then I reflected on the discussion in the last chapter of the book, "
The Future of Robots
" and thought, oh great, some of us are designing emotions into robots even before all of us have running water at home.